HIRING INSIDE SALES AGENT-TELEMARKETING (REAL ESTATE) (MONTGOMERY COUNTY)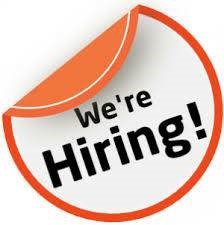 Are you a driven sales professional that thrives in a high energy, fast paced, "pay for performance" environment? Do you enjoy the thrill of building a book of business from the ground up?
The ideal candidate is either a proven top tier performer who consistently exceeds quota, selling honestly with sizzle or someone new to sales whose energy, drive to succeed and work ethic will propel them to success. Prior experience with car sales, phone sales and cold-calling will have prepared you for this challenge.
If you thrive on the adrenaline of making a compelling pitch, overcoming objections and closing business on the phone, this is the right job for you!
If you are looking for an opportunity where you are rewarded for your results and want to make a difference in the lives of those you work with, this is the right job for you! As a member of our elite group, you will earn a base salary plus commissions.
JOB DESCRIPTION
Primary duties for our Inside Sales Agent include outbound calling, e-mail communication, coordination and scheduling of real estate buying and selling opportunities and overall management of sales pipeline. Below are the detailed additional responsibilities:
Inside sales agents will be responsible for responding to inbound sales inquiries and outbound cold calling to set appointments for our team of field agents (Realtors) to meet with clients who are interested in buying or selling residential real estate
Become an expert on the evolving Maryland, Virginia, and Washington District of Columbia real estate market, accurately present properties unique value proposition to prospective clients and deftly handle and overcome objections
Maintain rigorous prospecting for new business and equally rigorous follow up with leads in your pipeline
Qualify potential customers for appointments with field agents to accurately convey motivation, competition and financial specifics
Understand and adhere to local, state and federal laws regarding real estate brokerage services
Accurately track and convey productivity and sales metrics to management and expect regular accountability meetings with direct manager and company owner
Participate in regular training and education requirements, if needed
Other duties as assigned
If you think you're our Inside Sales Superstar, please respond. This is an office based position. Compensation is salary plus commission. Hiring Immediately!
If interested, please complete a personality profile test at the link below and forward along with a resume to include your previous experience and references to Danny Cheung (danny@thegoldstandardgroup.com).
http://www.tonyrobbins.com/ue/disc-profile.php

•do NOT contact us with unsolicited services or offers