REAL ESTATE BUYER'S AGENT SALES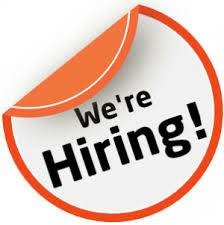 Local real estate company looking for an exceptional candidate for a licensed Real Estate Agent Sales / Real Estate Buyer's Agent Sales position
Responsibilities:
Manage (pre-screened) incoming lead relationships via telephone, email and BoomTown CRM

Convert leads handed off from client care team into appointments

Identify homes that meet the criteria as specified by needs analysis

Show homes to pre-qualified clients

Write and negotiate clients to contract offers

Effectively communicate with management team

Consult with clients for the real estate sales transaction from initial contact through contract to close
Requirements:
Valid licensed real estate agent sales in Maryland preferred

Must maintain a reliable, professional vehicle and means of transportation at all times

Exceptional phone skills/experience

Experience with CRM/database management

Exceptional organizational and follow-up skills

Superior interpersonal, verbal and written communication skills

High level of motivation to succeed

Ability to learn scripts and dialogues
Qualifications:
English fluency

Well organized

Customer service oriented

Sale experience

Valid licensed real estate agent sales in Maryland preferred
Who we are:
The Gold Standard Group is a local TOP real estate team focused on achieving results in an innovative, energetic and collaborative team approach within an ever-changing real estate market. We believe it is truly more fun when we all are successful!
Compensation: Aggressive commission structure
Position will be based out of our Olney, Maryland office. Working remotely is an option.
If you're excited about having a career like this, then we want to talk to you.
Must be licensed Real Estate Agent Sales in Maryland, at a minimum.
If interested, please complete a personality profile test at the link below and forward along with a resume to include your previous experience and references to Danny Cheung (hiring@thegoldstandardgroup.com).
http://www.tonyrobbins.com/ue/disc-profile.php

•do NOT contact us with unsolicited services or offers